On February 22nd, 2010, we received in our dojo the visit of one of our Brazilian friends.
This is Luciano van den Broek Sensei, a student of Professor Humberto Miranda, who is currently residing in the city of Sao Paulo, Brazil.
Luciano Sensei visits permanently the Kaizen Dojo, in the city of Piracicaba-SP.
Luciano is under the direct supervision of H. Miranda Sensei.
Last year professor Ricardo Lopez had the opportunity and the honour to dictate the first International Seminar on that city.
We enjoy their presence and their excellent aikido, product of his travels and presence in important national and international seminars.
Thanks for your visit, and our desire to meet again soon on a new seminar.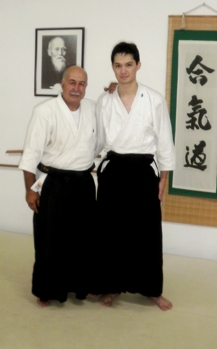 Ricardo - Luciano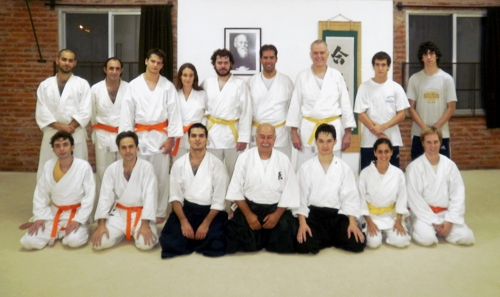 Some biginner's practitioners of the Olivos Dojo with the professors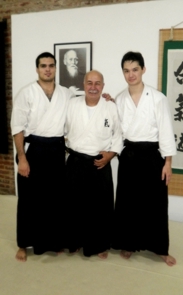 Martin - Ricardo - Luciano