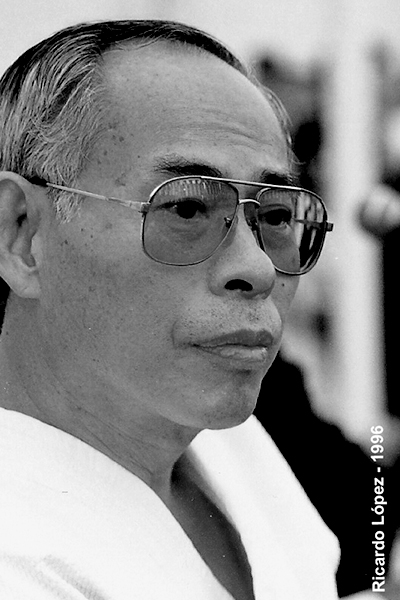 Argentine aikido has lost a great master.
With great sadness we announce the passing of Katsutoshi Kurata Shihan on July 2, 2023.

He was born on August 4, 1938 in Tokyo, Japan.
He began practicing aikido in 1958, arriving in Argentina in March 1967, with the degree of 3rd Dan.
He graduated as 4th Dan in 1969. In 1979, Aikikai Hombu Dojo awarded him the 5th Dan, and in 1989 the 6th Dan.
In 2002, he received the 7th Dan, coinciding with the 35th anniversary of the teaching of aikido in the country, leading his organization known as Federación Aikikai Argentina.
In January 2019, he is awarded the 8th Dan, an important graduation.

In 2017, he received the award of Chancellor of Japan (awarded to those who collaborate with the expansion of Japanese culture around the world), from the ambassador of that country in Buenos Aires, Noriteru Fukushima.

Within the framework of the Fall 2020 Award, on November 3 of that year the government of Japan announced, through its Embassy in Argentina, the award of the Order of the Rising Sun (silver rays), for his outstanding contribution to the dissemination of Japanese culture.

Shimbukan Argentina mourns this irreparable loss, and sends condolences to his family and students.
Rest in Peace.