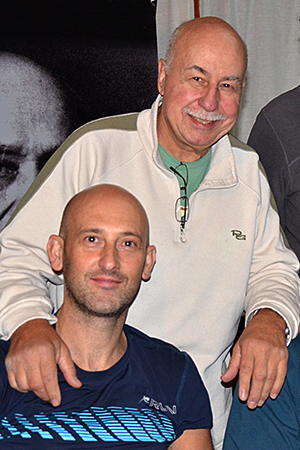 R. Lopez Sensei and M. Rios Sensei


A new Regional Seminar of our Organization in San Carlos de Bariloche was performed on June 2nd. and 3rd., 2017.

The chosen place was the "Casa del Deporte" located at Costanera Ave. and Rolando St.

In this opportunity the event included a special class of Tanto techniques.
In the end an evaluation was proceed for the Students of this dojo, especially with those who reached the black belt, Carlos Santos, Hernán Visciglio, Osvaldo González and Rafael Painefilu.
The seminar had days of hard work in a frame of sincere joy.

Among those presents also were students of other schools of Aikido of that place and also of Villa La Angostura City.

Shimbukan Argentina once again congratulate Professor Mario Rios for his work in this reality which is the Aiki Dojo Bariloche.