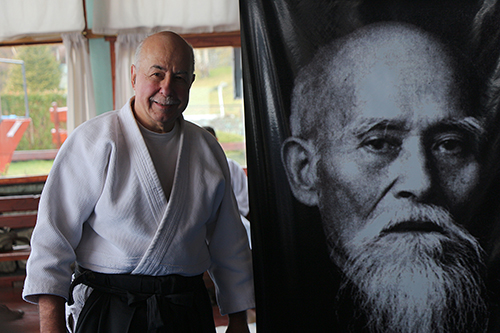 R. Lopez Sensei
In the city of S.C. de Bariloche, on September 26th. and 27th., 2014, was performed one of the two annual Patagonian South Regional Seminars of our Organization.
The occasion was marked by the 15 years of technical assistance of the Professor Ricardo Lopez to the Aiki Dojo Bariloche and the 20 years of continuous teaching of Professor Mario Rios in the city.
In the end an evaluation was proceed for the Students of this dojo. The seminar had days of hard work in a frame of camaraderie and friendship.
We also remark the presence of Antonio Peña Herrera, from Osorno, Chile, of Daniel Pagnucco, in charge of the Tsuchi No Ki Dojo, of Epuyen and Paola De Luca, Rodrigo Colosimo y Pablo Barrera, from Buenos Aires, who traveled especially for the event.
Shimbukan Argentina congratulate the Professor Mario Rios for the dedication and remarkable achievements during these years.