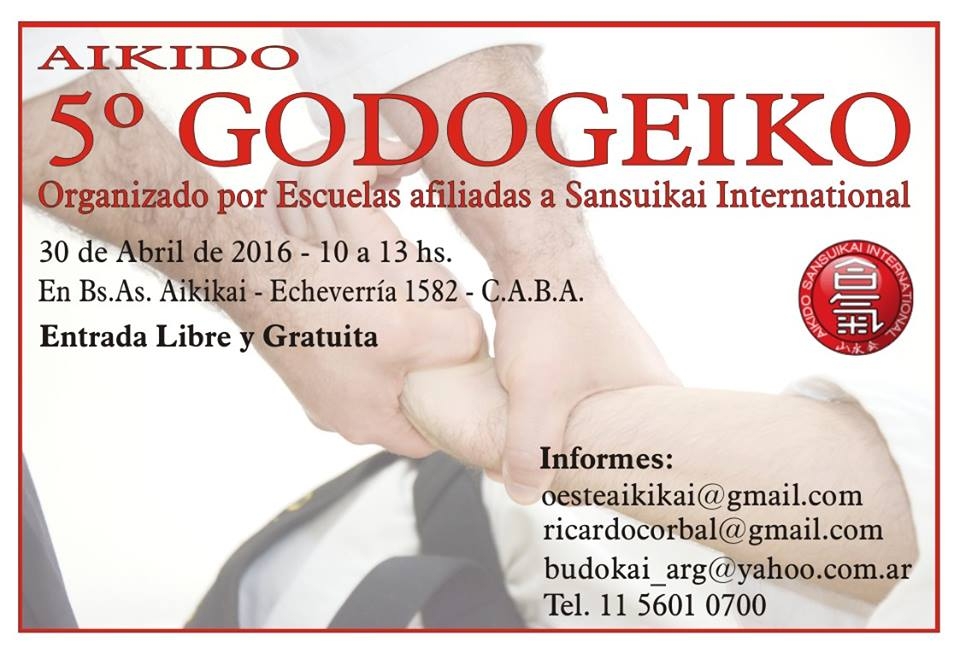 On April 30th., 2016, took place in Buenos Aires, Argentina the 5th Godogeiko, organized by schools affiliated to Sansuikai International.
This time the place of the event was the central dojo of ASA, 1582, Echeverrķa St.
As always it was totally free, and was in charge of masters Ernesto Burman, Ricardo Corbal, Jose Luis Calo, Ricardo Lopez, Ezequiel Mingione and Gustavo Figueroa, all of them under the direction of Yoshimitsu Yamada Sensei, 8th Dan.
The occasion was also used to remember another anniversary of the death of O-Sensei, Morihei Ueshiba, Founder of Aikido.