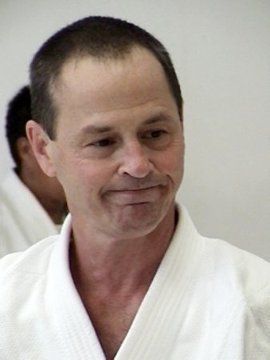 On September 24th., 25th. and 26th., 2004, was held in Buenos Aires a new International Seminar of Aikido, this time in charge of Peter Bernath Sensei, 6º Dan, United States Aikido Federation, Chief Instructor of the Florida Aikikai.

We enjoy his classes and appreciate an excellent aikido, which reflect the teachings of Yoshimitsu Yamada Sensei.

As customary, Shimbukan Argentina, as a member of the Latin American Aikido Federation, was present endorsing this important event.