On August 14th., 2009, Professor Ricardo Lopez visited the city of Piracicaba, Sao Paulo State, Brazil, and was specially invited by Porfessor Roney Rodriguez, head of the Aiki Kaizen Dojo to dictate a Special Seminar.

A remarkable amount of students was present in the workplace, being the occasion the first time that a foreign teacher visit the city since the foundation of this dojo.

Also was present on the occasion Professor Humberto Miranda, 5th Dan, technical responsible for this and others dojos of Sao Paulo State.

Since this page Professor Ricardo Lopez give thanks for all the attentions received during his permanence in Piracicaba and send to all the people present a big hug.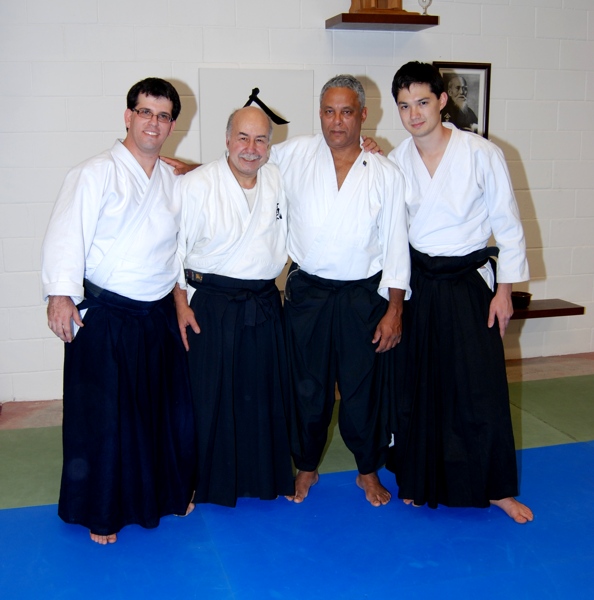 Roney - Ricardo - Humberto - Luciano