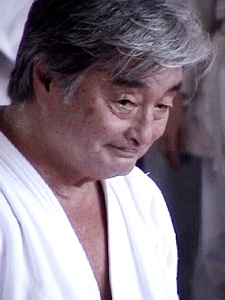 Once more Yoshimitsu Yamada, 8º Dan Shihan, direct disciple of the founder Morihei Ueshiba, O Sensei, visited Buenos Aires.
He came to perform an International Seminar, on November 11th. and 12th. of 2006, at the facility of the Ateneo Paopular de Versalles Club.
The 500 square meters of tatami specially prepared for the occassion were barely enough to accommodate the huge quantity of practitioners that show up to receive the teaching of this distinguish master.
This annual visit also has a goal, gathering the national Leaders, affiliated to the Latin American Aikido Federation, that Yamada Sensei preside.
Shimbukan Argentina, as member of this Federation was represented by his Director, Instructors and students.